Untargeted Metabolomics
Untargeted metabolomics, also known as untargeted metabolomics or discovery metabolomics, analyzes all small molecule metabolites simultaneously without bias.
---
Research Process

---
Application Fields
Medical research
Disease marker screening, etiological and pathological mechanism investigation, disease recurrence diagnosis, disease diagnosis and typing, clinical efficacy evaluation, pharmacotoxicological evaluation, etc.
Life science research
Research on abiotic environment relationship, metabolic pathway and functional genome research, plant and microorganism research, application in medicinal plant research, application in phenotype identification, etc.
---
Product Advantages
Equipment with a variety of advanced equipments
Metabolomics instrument platforms such as Agilent7890A-5975C GC-MS, Thermo LTQ Orbitrap XLTM combined mass spectrometer, etc.
Multiple commercial databases
With multiple commercial databases, and more than 2,000 standard databases, making the qualitative results more accurate.
Full sets equipped facilities
Diversified supporting software, custom data analysis system, and literature analysis system help you complete scientific research work easily.
Provide personalized service
With a professional bio-informatics team and large capacity computers, we can provide personalized bio-informatics analysis services for our partners.
Reliable experiment results
Using strict method validation steps and multiple quality controls to ensure reliable experiment results
Perfect after-sales service
From report interpretation to article publication, Panomix provides efficient and high-quality after-sales service throughout the process.
---
Experimental Design
Untargeted metabolomics is used to detect and quantify the overall metabolite information of biological samples, classify samples with different treatments or physiological states, and detect through untargeted metabolomics methods to find differential metabolites from different groups, used for the study of subsequent physiological mechanisms.

---
Analyze Content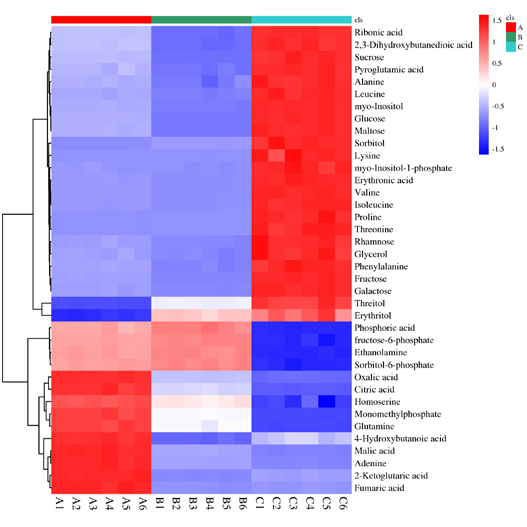 Hierarchical cluster analysis of differential metabolome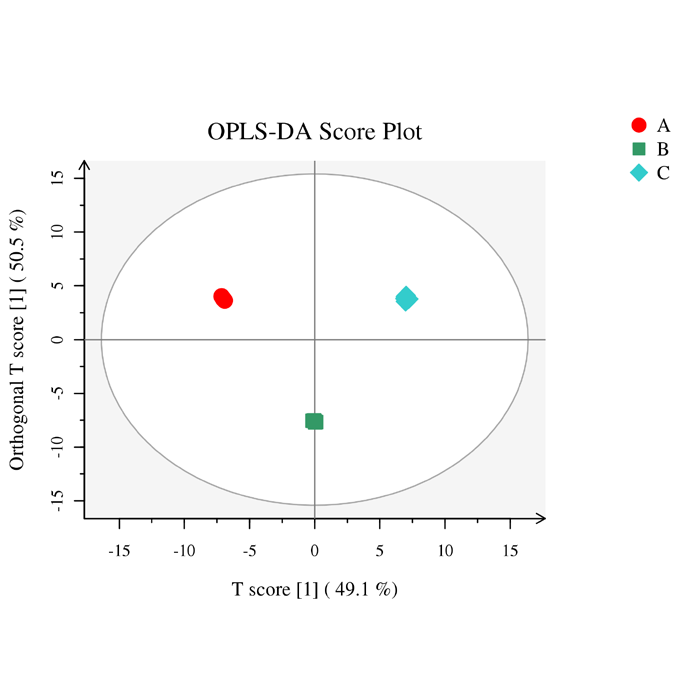 OPLS-DA_score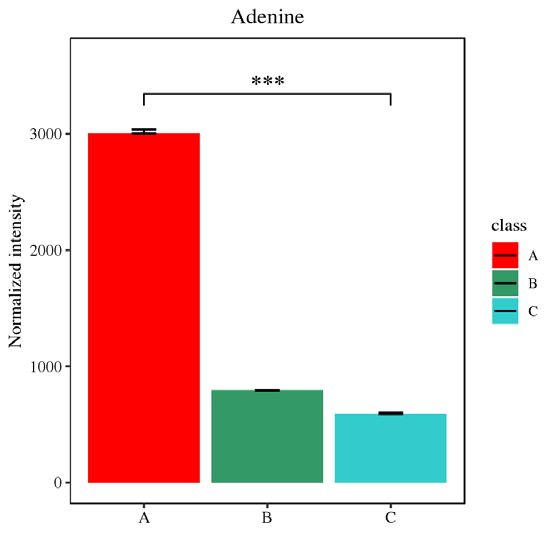 Histogram of differential metabolites
Case Analysis
The HGF-MET Axis Coordinates Liver Cancer Metabolism and Autophagy for Chemotherapeutic Resistance
The HGF-MET Axis Coordinates Liver Cancer Metabolism and Autophagy for Chemotherapeutic Resistance
Journal: Autophagy Impact factor: 11.059 Published date: 2019 Published by: The First Affiliated Hospital of Zhejiang University School of Medicine
Research content and innovation
HGF stimulus facilitated the Warburg effect and glutaminolysis to promote biogenesis in multiple liver cancer cells.We then identified the pyruvate dehydrogenase complex (PDHC) and GLS/GLS1 as crucial substrates of HGF-activated MET kinase; MET-mediated phosphorylation inhibits PDHC activity but activates GLS to promote cancer cell metabolism and biogenesis. Moreover, we verified that Y1234/1235-dephosphorylated MET correlated with autophagy in clinical liver cancer.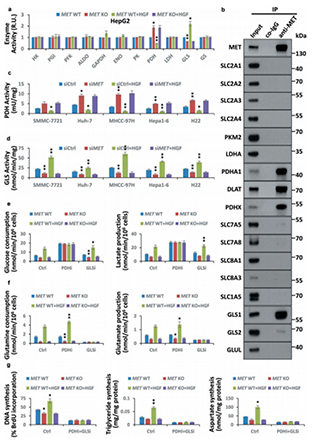 Figure 1.HGF-MET signaling promotes liver cancer metabolism and biogenesis via PDHC and GLS.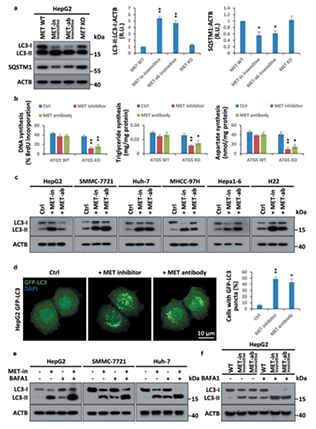 Figure 2.HGF-MET-targeted drugs induce autophagy to reset biogenesis in liver cancer
Conclusion
The combined application of MET inhibitors and autophagy inhibitors significantly improved the treatment efficiency of liver cancer in test tubes and mice.
Reference
Renaudin Felix,Orliaguet Lucie,Castelli Florence et al. Gout and pseudo-gout-related crystals promote GLUT1-mediated glycolysis that governs NLRP3 and interleukin-1β activation on macrophages.[J] .Ann. Rheum. Dis., 2020